An Unfunny* Evening With Tim Minchin And His Piano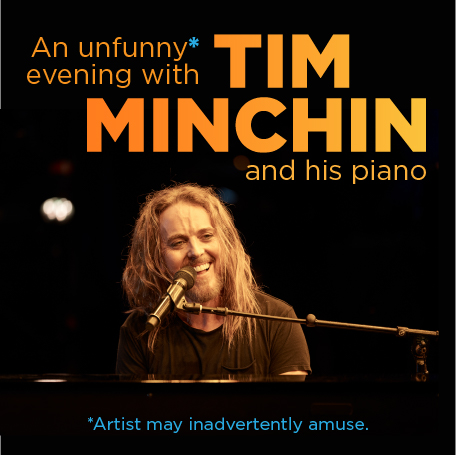 Performed at the lyric Theatre between 04 Jun, 2023 and 23 Jul, 2023
Warning: This is not a comedy gig. Attendance is not compulsory.
The Olivier Award-winning, Grammy and Tony Award nominated polytalent plays a handful of intimate, informal, solo dates in the UK this summer.
Minchin will perform songs drawn from his 2020 studio album, Apart Together, from his musicals, Matilda and Groundhog Day, from his TV and film writing, and perhaps even some from his early songwriting days in the late the 20th century.
The set list will be fluid, the chat unplanned, and the vibe informal. He may well get the audience to vote on some of the song choices.
This a rare chance for Minchin fans!
*the promoter can't guarantee the artist won't inadvertently amuse.