Brokeback Mountain
The world premiere of Brokeback Mountain, a new play with music, written by Ashley Robinson with songs by Dan Gillespie Sells and based on Annie Proulx's short story, opens @sohoplace on 10 May. Directed by Jonathan Butterell, Brokeback Mountain stars Mike Faist as Jack and Lucas Hedges as Ennis, both making their West End stage debuts. The production sees Jonathan Butterell and Dan Gillespie Sells (The Feeling), creators of the hit musical and film Everybody's Talking About Jamie, reuniting with Producer Nica Burns.
Wyoming 1963: a wild landscape where people live in extreme rural poverty in tight, insular and conservative communities. When Ennis and Jack take jobs on the isolated Brokeback Mountain, all their certainties of life change forever as they flounder in unexpected emotional waters of increasing depth. Dan Gillespie-Sells' beautiful Country and Western songs weave heartbreakingly through this intense tale of an irresistible and hidden love spanning twenty years and its tragic consequences.
This is a play with original music by Dan Gillespie Sells, performed by the extraordinary singer, Eddi Reader, joined by her onstage Country and Western band: Sean Green (piano/MD), Meelie Traill (upright bass), Julian Jackson (chromatic harmonica), BJ Cole (pedal steel guitar).
Running for a limited season until 12 August 2023.
Theatre
@sohoplace
Booking
Wednesday 10 May – Saturday 12 August
Tickets From
£29.50
Show Times
Monday – Saturday, 7.30pm
Thursday & Saturday, 2.30pm
Running Time
Approx 90mins no interval
Age recommendation
16+
'A powerful and enticing production'
Broadway World
'Lucas Hedges and Mike Faist are splendid'
iNews
'A gem of a show'
Evening Standard
'Brokeback is still moving mountains 20 years on'
Metro
Annie Proulx said: "Brokeback Mountain has been recreated in several different forms, each with its own distinctive moods and impact. Ashley's script is fresh and deeply moving, opening sight lines not visible in the original nor successive treatments."
Ashley Robinson said: "I'm honoured to be entrusted by Annie Proulx to bring new life in new form to her timeless and universal story. A story that means so much to so many, and will surely mean as much to a whole new generation.
Dan Gillespie Sells' powerful and beautiful songs, sung by "The Balladeer," give voice to the tumultuous inner landscape of our wannabe cowboys (both young men of few words), and provide the scope of our vast and brutal outer landscape, not to mention allowing Proulx's poetic prose to literally sing.
Grateful as all hell to reunite with Jonathan Butterell and to put this piece in his skilled and sensitive hands—what lucky actors, what a lucky team, and what a lucky production, all coming together under Nica Burns, in her marvel of a new space, @sohoplace. Let's ride."
Jonathan Butterell said:  "When Ashley approached us about collaborating on Brokeback Mountain we were struck immediately by his deep connection to the world and community that Annie has so brilliantly written about over the years. He brought to the adaptation an authenticity and an understanding of these working class men, scraping to survive the harsh brutality of their environment and the insularity of thinking surrounding them, which ultimately leads to their tragedy."
Dan Gillespie Sells said: "I have loved working on this project with Ashley and Jonathan. The material and this complex story is inspiring to compose for. I've really enjoyed reconnecting with a genre of music I grew up with and using it to serve the drama of each moment. Plus I get to work with some legendary artists which is such an honour and a joy."
Nica Burns, Producer, said: "I am excited that our fourth production @sohoplace, Brokeback Mountain, is our first world premiere. In the intimate, intense auditorium that is @sohoplace, our production concentrates on the relationship between our two lead characters with Eddi Reader's memorable voice adding to the heartbreak as the soundtrack of their lives. To have Mike Faist and Lucas Hedges, two outstanding young American actors playing Jack and Ennis is a real coup. We are thrilled."
CAST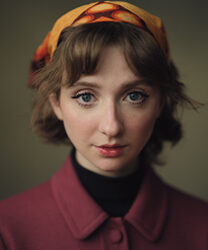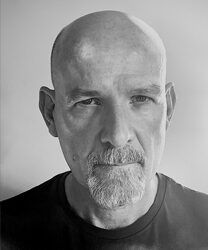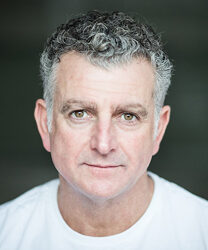 Martin Marquez
Joe / Bill / Jack's Father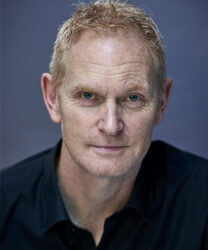 Rob Alexander-Adams
Understudy Joe, Bill, Jack's Father, Older Ennis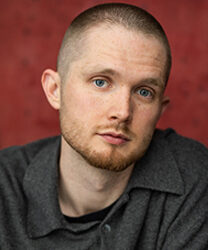 Tom Mahy
Understudy Jack / Ennis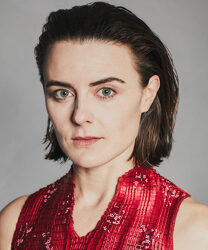 Sophie Reid
Lureen, Waitress & Understudy Alma, Baladeer, Jack's Mother
BAND
Sean Green
Piano / Musical Director
BJ Cole
Pedal Steel Guitar
Greg Miller
Chromatic Harmonica
Meelie Traill
Upright Bass
CREATIVES
Annie Proulx
Original Short Story
Ashley Robinson
Playwright
Jonathan Butterell
Director
David Finn
Lighting Design
Christopher Shutt
Sound Design
Shaheen Baig
Casting Director
Tommy Ross-Williams
Intimacy Director
Kevin McCurdy
Fight Director
Phil Wilding
Production Manager
Zeb Lalljee
Costume Supervisor
Sam Cox
Wigs Maker/Supervisor
Lily Mollgaard
Props Supervisor
Mary Irwin & Ben Furey
Vocal/Dialect Coach
Jo Nastari
Associate Intimacy Director
Booking
Wednesday 10 May – Saturday 12 August
Show Times
Monday – Saturday, 7.30pm
Thursday & Saturday, 2.30pm
Running Time
Approx 90mins no interval

Theatre
@sohoplace
Age recommendation
16+
Access Performances
BSL Performance: Wednesday 12 July, 7.30pm
VISITING THE VENUE
@sohoplace is located in Soho Place, the first new street name in Soho for 72 years.
For more information click here
By Tube
Nearest underground station is Tottenham Court Road
By Train
@sohoplace is approximately 15-18 minutes from Charing Cross Station. For times and more information please visit National Rail Enquiries.
By Bus
Number 14, 19, 22b, 24, 29, 38 or 176 to Covent Garden