AN EVENING WITH MIKHAIL ZHVANETSKY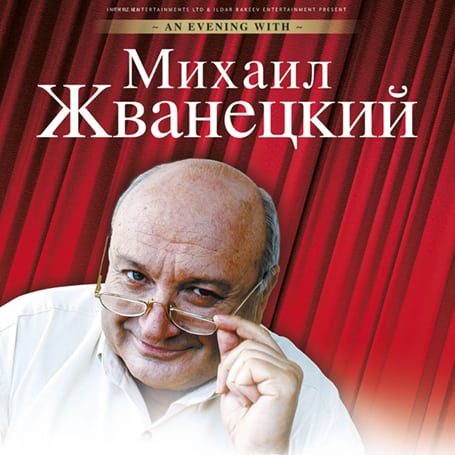 Performed at the lyric Theatre on 18 Dec, 2017
Londoners! Attention! 
My concert in London will take place on the 18th of December 2017. Venue – Lyric Theatre. Time – 19:30. 
The theatre is located on Shaftesbury Avenue. 
That's it! Get ready! 
Yours Mikhail Zhvanetsky! 
"Mikhail Zhvanetsky, is the undisputed comic laureate of glasnost" Time Magazine Mikhail Zhvanetsky, Russia's most famous living satirist and stand-up comedian, is set to delight UK based fans with a long awaited performance at London's Lyric Theatre on Monday 18th December.