Graeme Swann & Henry Blofeld – Dancing Down The Wicket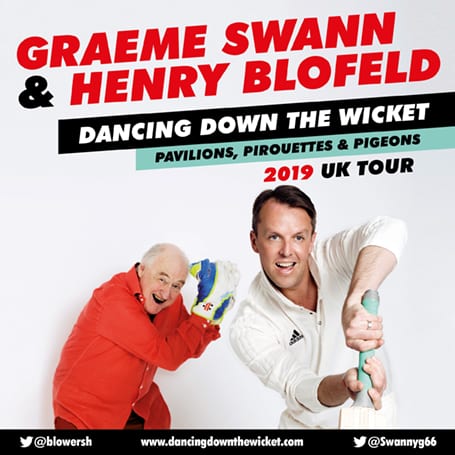 Performed at the lyric Theatre between 11 Nov, 2019 and 11 Nov, 2019
After two sell out tours with 'The Great British Spin Off' great mates Graeme Swann and Henry Blofeld are back on the road in 2019. With Graeme hot off the dance floor and Henry's quick wit, storytelling and sparkling personality in equally good shape, the show is set to be a rip-roaring, belly laughing evening of entertainment that is not to be missed.
The delectable duo delve behind the scenes of everyone's favourite dancing show, hear about Henry's latest retirement antics and of course share their cricketing reviews and insights on 2019 including the Cricket World Cup, The Ashes and plenty, plenty more.
Don't miss out on the greatest double act since Morecambe and Wise.