Oi Frog & Friends!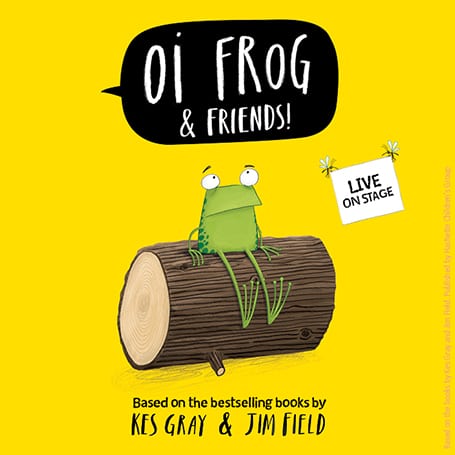 Performed at the lyric Theatre between 29 Nov, 2019 and 05 Jan, 2020
'Cats sit on mats, hares sit on chairs, mules sit on stools, gophers sit on sofas and frogs sit on logs'
Are you sitting comfortably?
It's a new day at Sittingbottom school and FROG is looking for a place to sit, but CAT has other ideas and DOG is doing as he's told. Little do any of them know that chaos is coming…
Who knew there were so many rhyming rules and what will happen when FROG is in charge? Original music, songs, puppets, laughs and more rhymes than you can shake a chime at! Created for the stage by Emma Earle, Zoe Squire, Luke Bateman and Richy Hughes.
Kenny Wax Family Entertainment presents the premiere of Oi Frog & Friends! the highly anticipated stage show which brings together Kes Gray and Jim Field's bestselling and award-winning picture books Oi Frog!, Oi Dog! and Oi Cat! published by the Hachette Children's Group, into one action-packed musical production.
55 minutes of fun for families with children aged 3+
Cast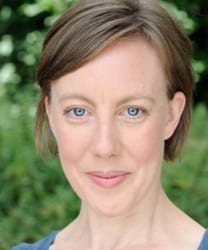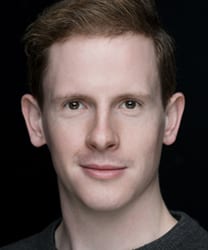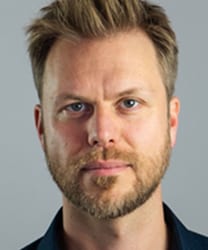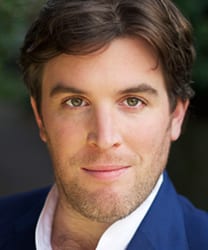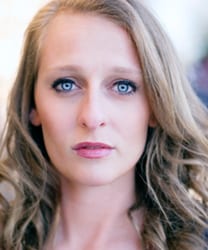 Rebecca Ayres
Understudy/ASM
CREATIVES
Emma Earle
Adapter and Director
Zoe Squire
Adapter and Designer
Luke Bateman
Adapter and Composer
Richy Hughes
Adapter and Lyricist
'A wild TIME for fans of RHYME'
The Guardian
'SMART, VIBRANT and SEAMLESS'
The Stage
'Sets a completely new standard in children's theatre'
The Stage
'FUNNY, ALIVE and HILARIOUS'
LondonTheatre1
'Pure CATNIP for the under-eight crowd'
LondonTheatre1
'ABSOLUTELY BRILLIANT'
London Theatre Reviews
'SPARKLING'
The Spy in the Stalls
'The PERFECT way to introduce young people to the MAGIC of theatre'
Fairy Powered Productions
'GLORIOUS'
Fairy Powered Productions