SASHA REGAN'S PIRATES OF PENZANCE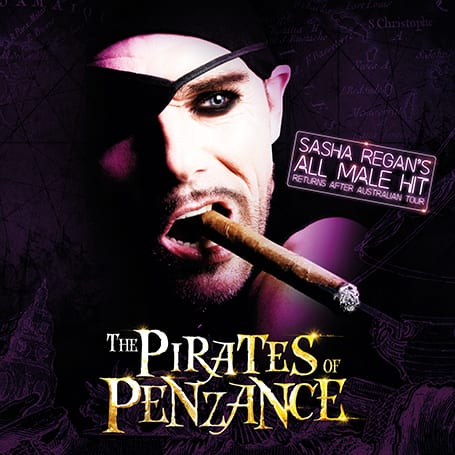 Performed at the palace Theatre between 12 Dec, 2020 and 13 Dec, 2020
Sasha Regan's All-male The Pirates of Penzance
Sasha Regan's award-winning All-male Company are set to lift everyone's spirits with a pre-Christmas treat in their new West End pirate's cove. The swashbuckling pirates and their winsome lasses sail into the Palace Theatre with their inventive new take on W. S. Gilbert & Arthur Sullivan's classic operetta THE PIRATES OF PENZANCE. Featuring a dazzling cast singing songs including: "I am a Pirate King"; "Oh, happy day, with joyous glee" and "A rollicking band of pirates we", they are sure to raise the roof off the Palace Theatre!
Expect plenty of japes from the crew who are braving the high seas with rum and hand-sanitisers to bring you a socially distanced Covid-secure show. A joyous and much needed escape for families and friends.
The Palace Theatre operates strictly under the government COVID-19 guidelines. For further information check our COVID-19 secure information page. All bookings in a party must only be from the same household or the legally defined support bubble.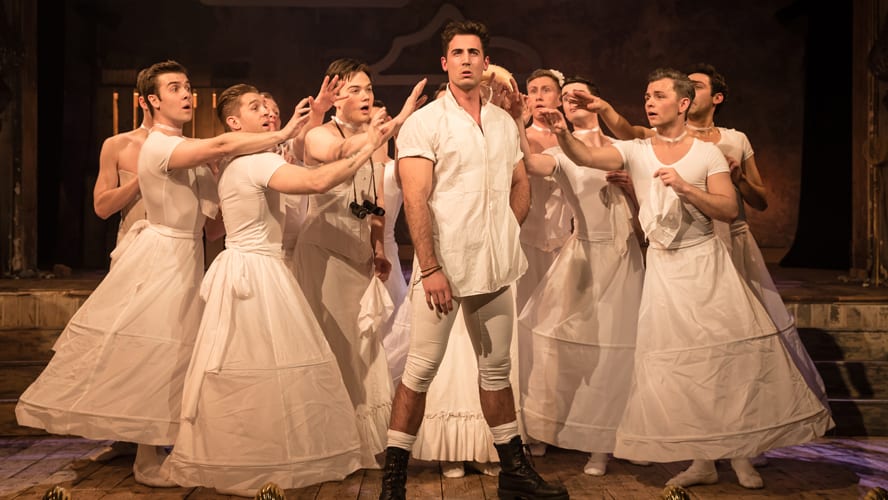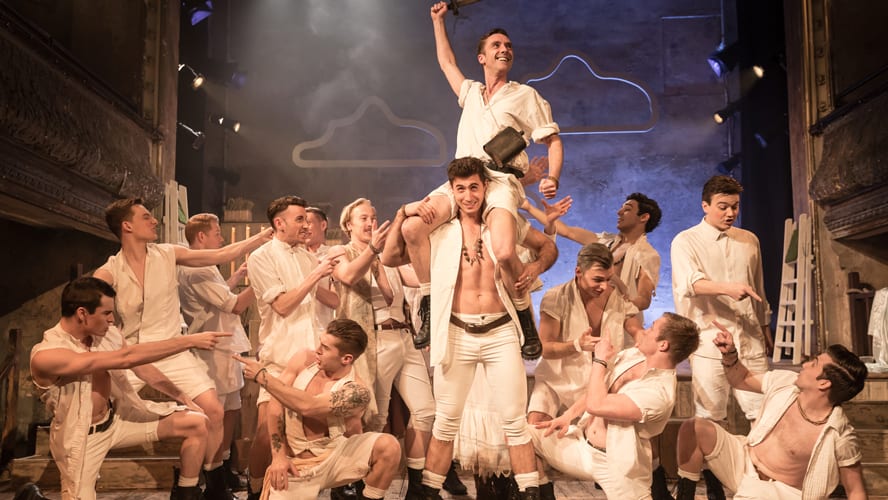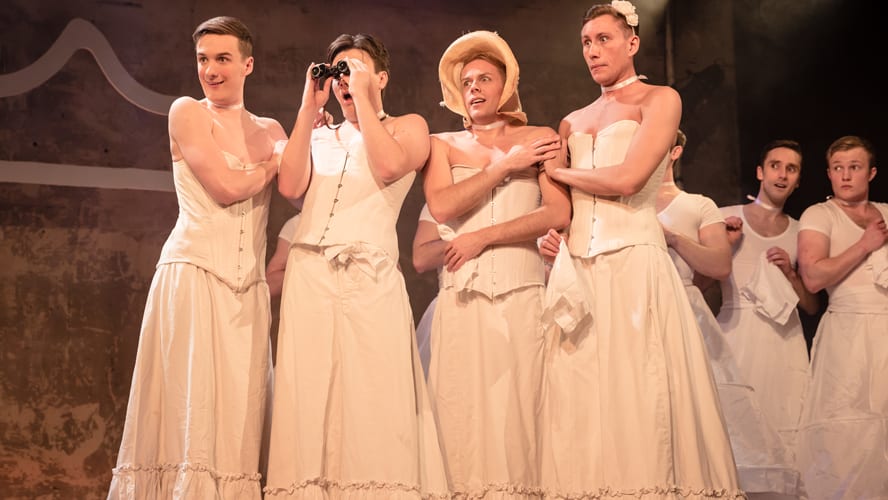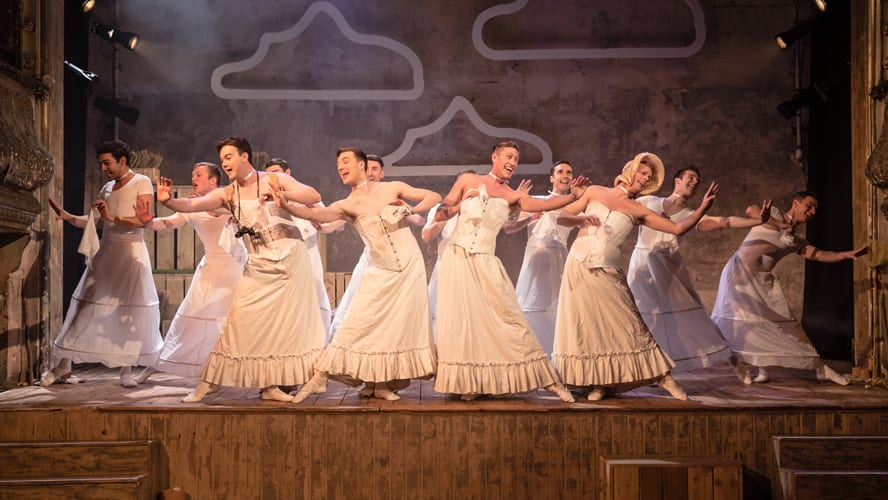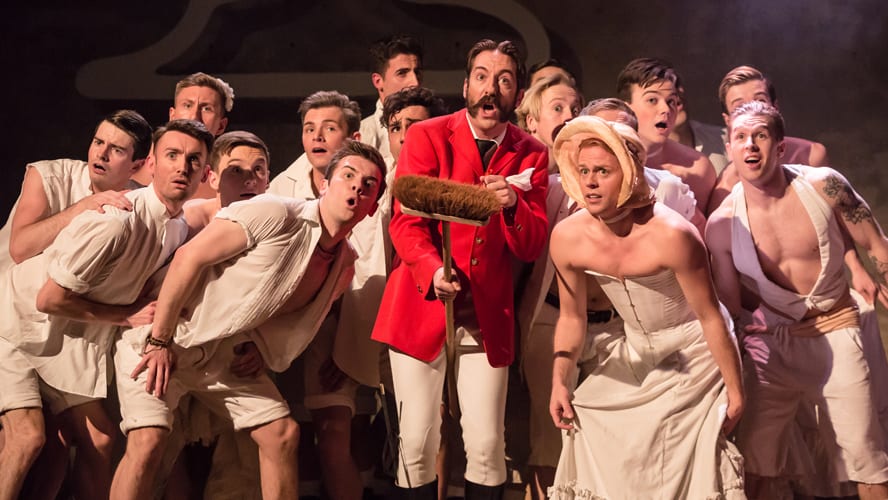 'Riotously Inventive'
Times
'Magnificent'
Daily Telegraph
'Full of Delights'
Independent
'A Swashbuckling Tour de Force'
Canberra Times
'Immensely Charming'
Financial Times
'Perfect'
Sydney Morning Herald
'As brilliant and heretical as Matthew Bourne's vision of Swan Lake…it hits that perfect tone between silliness and sentimentality that this delightful operetta warrants. Pure joy.'
Michael Coveney What's On Stage
Cast
DAVID MCKECHNIE
Major-General Stanley
MARC AKINFOLARIN
Sergeant of Police
RICHARD RUSSELL EDWARDS
Isabel
BENJAMIN VIVIAN-JONES
ENSEMBLE
Creatives
Sasha Regan
Director and Co-Producer
Richard Baker
Musical Director
Robyn Wilson-Owen
Designer
Lee Greenaway
Associate Choreographer