PUBLIC DOMAIN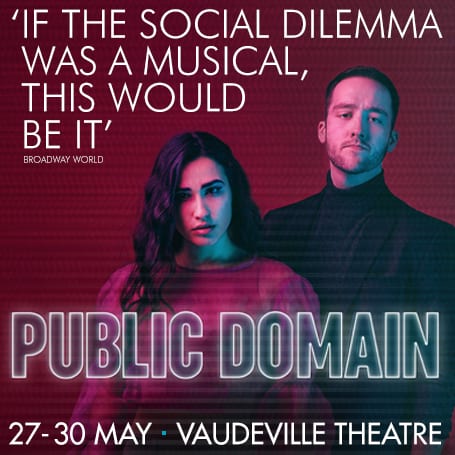 Performed at the vaudeville Theatre between 27 May, 2021 and 30 May, 2021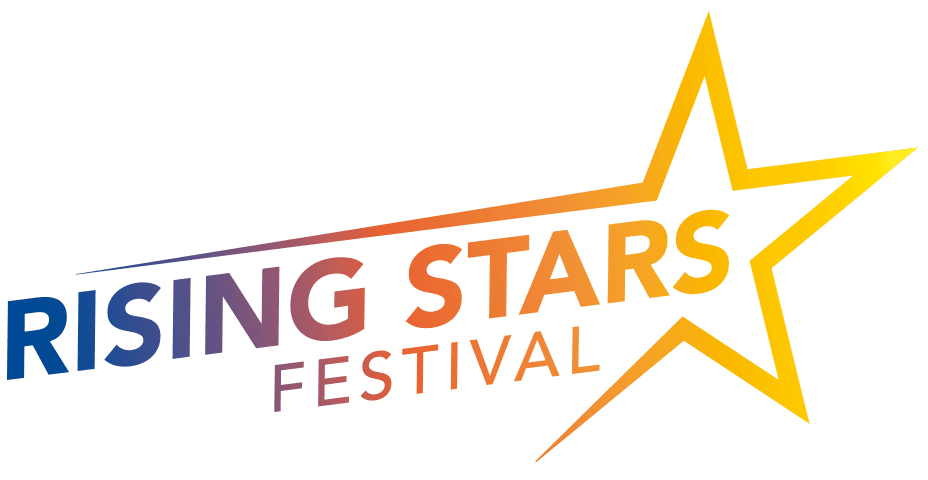 Public Domain is a dark, funny, verbatim musical about the internet: Those who own it; those who live in it; and YOU!
Following an acclaimed digital debut at Southwark Playhouse this thrilling, new British musical, composed entirely from the real-life words of YouTube vloggers, Instagram influencers, Facebook's tech giants, and everyday internet users now has its live world premiere in the West End.
Written and performed by the hugely talented Francesca Forristal (Oddball) and Jordan Paul Clarke (Showstopper! The Improvised Musical), this blackly comic musical follows two teenage influencers; Millie (sporty spice, health guru, buddha bowls – millennial) and Z (GCSEs existential dread, swag – generation Z), as well as featuring exclusive 'footage' of inside Mark Zuckerberg and wife Priscilla Chan's family home…
You're gonna get their honest, true selves… with some serious bass, obvs. Authentic, right?
Remember, it's like 'Black Mirror' but real and set to music.
The Vaudeville Theatre operates strictly under the government COVID-19 guidelines. For further information check our COVID-19 secure information page. Bookings can be for up to six people from mixed households or larger where only two households combine. If you or anyone in your party experience symptoms of COVID-19 or are required to self-isolate we have a 100% exchange guarantee up to 24 hours before your performance. Please contact boxoffice@nimaxtheatres.com and they will assist.
'A 21st century musical of operatic dimensions. Musically accomplished, intelligent and polished. Unmissable'
EverythingTheatre
'Manic, lurid and occasionally shocking'
The I Paper
'Original and edgy. This sharp satire on influencer culture is a mashup of theatrical performance and film techniques'
The Guardian
'Innovative'
Daily Telegraph
'A terrific blast of entertainment'
The Spectator
'Complex and profound'
Sunday Mirror