THE SHOW MUST GO ON! – LIVE AT THE PALACE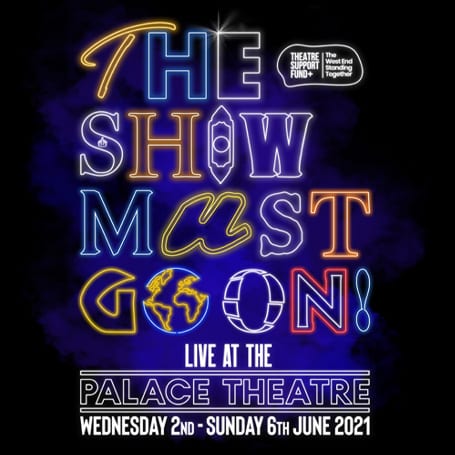 Performed at the palace Theatre between 02 Jun, 2021 and 06 Jun, 2021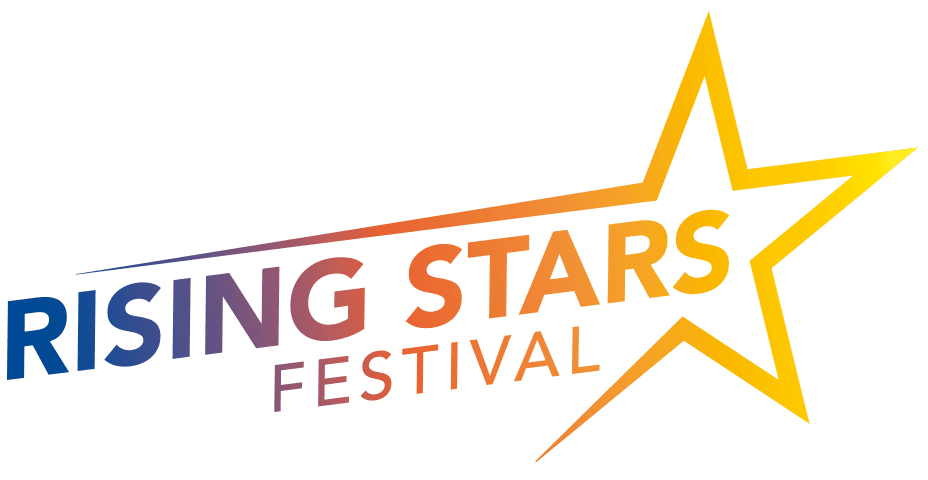 Theatre Support Fund+, the team behind 'The Show Must Go On!' campaign and MZG Theatre Productions are delighted to announce 18 West End shows and an all-star musical theatre cast coming together for a unique one-off concert in the biggest West End celebration this summer in 'THE SHOW MUST GO ON! LIVE AT THE PALACE THEATRE' from 2 – 6 June 2021.
All shows which appear on the iconic The Show Must Go On! design will be performing alongside Pretty Woman and a West End debut performance from Back To The Future. This will be the first time in history these West End musicals will come together for one night of pure joyous entertainment which celebrates the wealth of talent in London and includes a multi award winning creative team, over 50 performers and an orchestra made up of some of the finest musicians in London.
The producers are thrilled to announce the full line-up and casting for the concert which includes:
Aisha Jawando in a performance from TINA – THE TINA TURNER MUSICAL, Marcus Harman in a performance from Dear Evan Hansen, Sharan Phull in a performance from Everybody's Talking About Jamie, Collette Guitart and Hana Stewart who will alternate in a performance from SIX, Trevor Dion Nicholas in a performance from Hamilton, Dom Simpson and Tom Xander  in a performance from The Book of Mormon, Laura Pick in a performance from WICKED, Tilly-Raye Bayer, Imogen Cole, Alyssa D'Souza, Alex Munden and Carly Thoms in a performance from the Royal Shakespeare Company's Matilda The Musical, Jordan Luke Gage in a performance from & Juliet, John Owen Jones in a performance from Les Misérables, cast members in a performance from Disney's The Lion King, Christine Allado and Alexia Khadime in a performance from The Prince of Egypt, Alice Fearn in a performance from Come From Away, Lucy St Louis and Rhys Whitfield in a performance from The Phantom Of The Opera, Zizi Strallen in a performance from Mary Poppins and Mazz Murray in a performance from MAMMA MIA! In addition, Olly Dobson in a performance from Back to the Future The Musical and Aimie Atkinson in a performance from Pretty Woman The Musical. There will also be a choir of 16 which is made up of Musical Theatre 2020 graduates.
The Palace Theatre operates strictly under the government COVID-19 guidelines. For further information check our COVID-19 secure information page. Bookings can be for up to six people from mixed households or larger where only two households combine. If you or anyone in your party experience symptoms of COVID-19 or are required to self-isolate we have a 100% exchange guarantee up to 24 hours before your performance. Please contact boxoffice@nimaxtheatres.com and they will assist.