BRAINIAC LIVE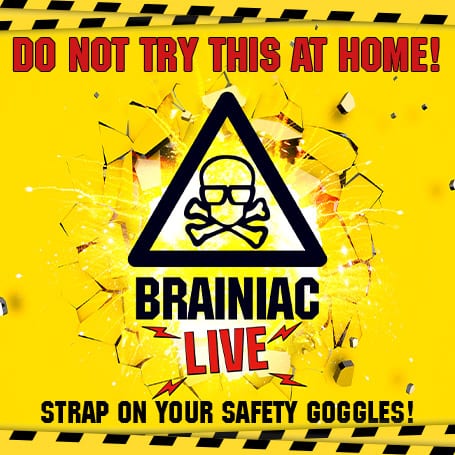 Performed at the garrick Theatre between 31 Jul, 2019 and 01 Sep, 2019
Strap on your safety goggles boys and girls!
This August Brainiac Live performs at the Garrick Theatre in the heart of the West End. The most outrageous live science show with exploding dustbins, combusting microwaves, live daredevils stunts and all the experiments you're not allowed to do at home.
Based on the popular TV show, come join the fearless Brainiacs as they take you on a breathless ride through the wild world of the weird and wonderful. Watch in amazement from the safety of your seat as the Brainiacs delve fearlessly into the spectacular mysteries of science!
"Excellent…. Science Museum meets Top Gear". The Guardian